DreamingYou Day #37
Blogger and personal development guy, Steve Pavlina, has a unique way to find out your Life Purpose in as little as 20 minutes. And even though his method is not particularly Christian, we can apply Christian principles and see it work effectively (all works for good for those who love God and keep his Commandments).
You DO have a life purpose. Some of us have grown up believing that we are "a terrible waste of skin" or some such nasty overview of our lives by someone with 'power over us'. This is NOT what God believes about you... YOU are the apple of his eye!
Now, before you do this particular exercise, it is useful for you to be completely on your own-- no interruptions! (turn off the cell, mute your computer, wait for the rest of your household to go out somewhere if possible).
Today, instead of taking out your pen and paper,
it is quicker if you just flip over to a word process document or to Notes or whatever.
Take a few prayerful moments. Get in touch with your Father-God who wants the very best for you, and wants you to give your very best with the gifts that you have been given.
Now, after your prayer, type: "What is my Life Purpose?"
Empty your mind of all the former things you have thought and all the words that others have put in there-- and just start typing.
Type every
life purpose
that comes up for you, eg., a list like this:
spread the gospel in song
be an advocate for safe and healthy agriculture
save the forests of South America
be a missionary to people on Skid Row
lead my Uncle Leo to Christ
Just type whatever and, in Steve Pavlina's example, when you come to the Life Purpose statement that "makes you cry" you will know that that is YOUR Life Purpose. He says, and rightly so, that it might take some folks up to an hour to arrive at their Life Purpose because they have been so eager to please and have swallowed many chunks of many others' ideas of an appropriate life purpose for them. If you are one of those, just keep going... try it!
As a Christian we know that the emotional response to your life purpose is the Still Small Voice of the Holy Spirit confirming for you what the Father has in mind as your Life Purpose.
Does it fit with your BIG DREAM? Does it arouse in you interest and passions that are almost overwhelming? Does it blow your BIG DREAM up into an even BIGGER DREAM?
Congratulations!
Shout for joy to the LORD, all the earth, burst into jubilant song with music; make music to the LORD with the harp, with the harp and the sound of singing, with trumpets and the blast of the ram's horn-- shout for joy before the LORD, the King. ~Psalm 98:4-6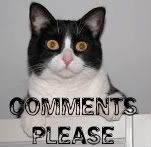 *Join us here for 40 days of exploring your dreams and the potential to use more than 10% of the gifts God has laid before you...FREE. This is Day #37--want to start with Day #1? Need a reminder? Register below and you will be sent a reminder email each day for the next 40 days (and your email will NOT be sold or given to any third party).