DreamingYou Day #36
Friend, if there is any limiting going on, it is NOT God who is doing it... remember that God seeded that BIG DREAM in the first place. He wants you to achieve it. He is there to help you make it happen
because the BIG DREAM is the BIG key to your LIFE PURPOSE
if you have not already guessed that!
Thinking Work:
Take out your pen and paper. Get right down to brass tacks here... List TEN things you can do to make that BIG DREAM come true. Make it
ten
different things than you have already considered. You may need to take a few minutes and do some googling. See what others have done in similar circumstances to make a similar dream a reality. Just what provisions do you want God to make for you?
The Sovereign LORD is my strength; he makes my feet like the feet of a deer, he enables me to go on the heights. ~Habakkak 3:19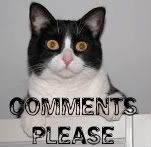 *Join us here for 40 days of exploring your dreams and the potential to use more than 10% of the gifts God has laid before you...FREE. This is Day #36--want to start with Day #1? Need a reminder? Register below and you will be sent a reminder email each day for the next 40 days (and your email will NOT be sold or given to any third party).