DreamingYou Day #27
Yesterday we talked about how important it was to get beyond the critics who seem to have nothing better to do in their lives but to bait and mock dedicated Christians.
Today we will touch briefly on the Spirit of Criticism again. Have you ever had a physical feature of yours made fun of? It hurts, doesn't it? Sometimes one can feel almost like 'giving up' and retreating into one's shell.
But wait-- who made you?
The basic essential you is the way it is because God has a reason for you being the way you are.
Moreover, you are a temple of His Holy Spirit.

Thinking Work:
Take out your pen and paper. Write a word picture of yourself as your loving God and Creator sees you. What does God see in you? What is he urging you to do today that absolutely no one else has been asked to do?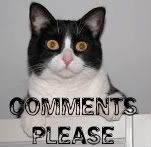 *Join us here for 40 days of exploring your dreams and the potential to use more than 10% of the gifts God has laid before you...FREE. This is Day #27--want to start with Day #1? Need a reminder? Register below and you will be sent a reminder email each day for the next 40 days (and your email will NOT be sold or given to any third party).