DreamingYou Day #28
I grew up trying to please. With the "high maintenance" person in my life, satisfaction was just not possible. I wore a kind of free-floating anxiety, if you will, like a boa constrictor around my neck. And I had the criticisms of the years ringing loud in my mind's ears at all times.
I also did some attempts (many) at controlling aspects of others' lives. As much as I hated that, I seemed almost 'programmed' to duplicate.
How did I start to deal with the criticism and control? Well, hard as it was, I had to really step back and stop trying to make situations better (they never were). I also had to do a lot of deep personal work, with God at the helm of my life steering me through the minefields of my past to a much more secure and happy place.
I am also blessed to have a partner who keeps me accountable and points out times when I want to 'take over' or overwhelm people with my 'generosity' (in an attempt to please).
Thinking Work:
Take out your pen and paper.
Who
stands in the way of your BIG DREAM? Who is critical of your fulfilling the best plan that God has for you? Have you been
taking responsibility for making this person happy
? Write down one action you can take that will break the bonds of 'bad habit' (fruitless attempts at pleasing). Now think about people you have pressured into doing something you want... what is one action you can take to set yourself free from the need to control and to gift them with happiness?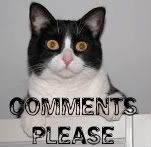 *Join us here for 40 days of exploring your dreams and the potential to use more than 10% of the gifts God has laid before you...FREE. This is Day #28--want to start with Day #1? Need a reminder? Register below and you will be sent a reminder email each day for the next 40 days (and your email will NOT be sold or given to any third party).