DreamingYou Day #32
Short and sweet today.
Thinking Work:
Take out your pen and paper. Recall the good things that God has done for you, the peak moments. Create a memorial map of what God has done for you. You may choose to draw images that represent these momentous occasions, or merely list them, as you wish. List at least 10 of the Top Blessings. The more you recall and reflect on the blessings, the more you will notice them happening!
Once again I will go over what God has done, lay out on the table the ancient wonders; I'll ponder all the things you've accomplished, and give a long, loving look at your acts. ~Psalm 77:11-12, The Message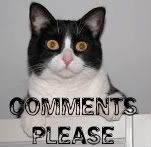 *Join us here for 40 days of exploring your dreams and the potential to use more than 10% of the gifts God has laid before you...FREE. This is Day #32--want to start with Day #1? Need a reminder? Register below and you will be sent a reminder email each day for the next 40 days (and your email will NOT be sold or given to any third party).