DreamingYou Day #33
I think we all have stories of frightening or painful experiences from our own lives that are soooo strange and unbelievable in their resolution that we can't help but recognize God's hand.
When one our sons was in the last year of high school he experimentally hooked up with some 'bad boys' and did some wild things. My husband reassured me, along with other things, that 'every value we have ever taught or modeled for him is still there'. Ultimately he was fingered for threats and intimidation by a 'rich kid' at the school, a doctor's son who drove a Porsche. This young man threatened my son that he would be 'dead meat' when another local school met for a 'rumble'. This was, of course, terrifying for our family. We notified the school and then drove and picked up our son every day. But most of all, we prayed and we had a big network of friends praying for him. The most amazing thing happened. Before the Christmas break he had pretty much decided that he would have to enroll in another high school to complete his final months of Grade 12. We supported him, but over the Christmas holiday he re-connected with a number of his 'old buddies' ("good kids") and they convinced him to come back to school. He did, and when he got there he discovered that the ringleader baddie had completely 'disappeared'. No one seemed to know where he went or anything about him. This event was really challenging to our faith and just awesome in the way it worked out for our family... I reflect back to this time to marvel at how God can accomplish the miraculous in the midst of turmoil, distress and despair.
Thinking Work:
Take out your pen and paper. Cast your mind back and write of two or three times when God spoke directly to you through his Word or in his actions. Make a note to pick up a small exercise book that you can use to record all the times to come when God will bless you with a Scripture in your heart, spare your life, open a door for you, or give you a word of guidance. Get into the habit of writing these events down. Take the little book with you wherever you know and let others know that you're recording life-shaping words and happenings.
Remember that you were slaves in Egypt and that the LORD your God brought you out of there with a mighty hand and an outstretched arm. ~Deuteronomy 5:15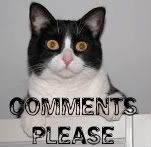 *Join us here for 40 days of exploring your dreams and the potential to use more than 10% of the gifts God has laid before you...FREE. This is Day #33--want to start with Day #1? Need a reminder? Register below and you will be sent a reminder email each day for the next 40 days (and your email will NOT be sold or given to any third party).