DreamingYou Day #30
Forgiveness is vital for our well-being.
The person who has wronged you probably isn't aware or doesn't care if you hurt. Forgiveness is to help YOU sleep at night and no longer be obsessed with thoughts of pity and revenge.
Here are 7 ways that you can know if you have fully surrendered your pain to God. I thank R.T. Kendall, author of "Finding True Forgiveness", for this helpful list:
1) Do not let anyone know what someone said about, or did to you.
2) Do not allow anyone to be afraid of you or intimidated by you.
3) Allow them to forgive themselves and not feel guilty.
4) Let them save face.
5) Protect them from their darkest secret and greatest fear.
6) It is a lifelong commitment.
7) Pray for them to be blessed.
Randall also includes a list of what forgiveness is NOT:
- Approval of what they did.
- Excusing what they did.
- Justifying what they did.
- Pardoning what they did.
- Reconciliation
- Denying what they did.
I hope that you will find these tips peace-inducing for you. The other day as I meditated on a situation I had to face the Holy Spirit brought to my mind 1 Peter 2:1. The verse says:
"Wherefore laying aside all malice, and all guile, and hypocrises, and envies, and all evil speakings..." The words that specifically came to my mind were "lay aside all malice" and "evil speakings".
If you learn Bible promises, God WILL bring them to mind at times of need. In this way He gives you peace.
Thinking Work:
Take out your paper and pen.
Are there people who you need to forgive?
Write down their names and use R. T. Kendall's checklist above for each of the names. Which point is the most challenging to you? Can you think of a Bible promise that speaks to you right now? (Write it down)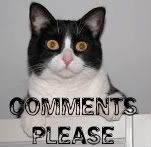 *Join us here for 40 days of exploring your dreams and the potential to use more than 10% of the gifts God has laid before you...FREE. This is Day #30--want to start with Day #1? Need a reminder? Register below and you will be sent a reminder email each day for the next 40 days (and your email will NOT be sold or given to any third party).
**The above writing on "Learning Forgiveness" is taken from a Facebook post by Gail Steel at the group called
Weekly Words of Hope
. Thanks to Gail for permission to use it here!