DreamingYou Day #29
There is an email chain that states something like "If God brings you to it, He will bring you through it".
Have you ever had a job interview that seemed to go beautifully and right up until you closed the door on the interviewer's smiling face, his/her warm handshake still vibrating through your own hand, everything seemed to indicate that it was yours... but then, you never heard back, or if you did, it was to tell you that you had NOT been selected. This can be a devastating event, especially if you really, really need a job.
As you mature in Christ, you begin to see a pattern. If God closes a door to you, He ultimately opens another one. If He places you in challenging circumstances, He will be there with you to see you through... you only have to ask. You need faith to recognize His continued loving presence in your life.
Thinking Work:
Take up your paper and pen. Think over your life so far and recall times of disappointment, times when you thought you were going to have your 'dreams come true', only to experience rejection or chastisement. And then.... what door did God open for you? What blessings tumbled in? Identify an area in your life right now where you have prayed for an answer. Write this down. Can you commit to God in faith? If you know He loves you, hears your prayers, and will answer you in His Time, how do you feel about that?
Trust in the LORD with all your heart and lean not on your own understanding; in all your ways acknowledge him and he will make your paths straight. ~Proverbs 3:5-6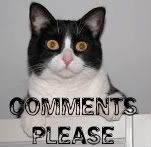 *Join us here for 40 days of exploring your dreams and the potential to use more than 10% of the gifts God has laid before you...FREE. This is Day #29--want to start with Day #1? Need a reminder? Register below and you will be sent a reminder email each day for the next 40 days (and your email will NOT be sold or given to any third party).