DreamingYou Day #39

Throughout these many days of reflection on your Life Purpose, you have been making a concentrated effort to focus on the Light--
to be positive and grateful for what you have and less concerned about what you do not have.
Every day is a gift from God-- why we call it The Present.
Thinking Work:
Take out your pen and paper. Although everything in your life might not be perfect, there are enough blessings to give you a reason for going on. "Count those blessings" now. When you have them listed, take a look and read them out loud (preferably).
What small action are you taking towards fulfilling your BIG DREAM today?
Please write down the action (goal) for today and post in two or three places so that you will remember to do it.
I really would love to hear about your BIG DREAM too-- let me know and I will post it on here (you will inspire others).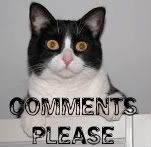 *Join us here for 40 days of exploring your dreams and the potential to use more than 10% of the gifts God has laid before you...FREE. This is Day #39--want to start with Day #1? Need a reminder? Register below and you will be sent a reminder email each day for the next 40 days (and your email will NOT be sold or given to any third party).