DreamingYou Day #38
As we near the end of our 40-day journey, I want to refer you to some very good information that already exists on the web...
Click
here
to do an assessment of your Life Purpose "health"-- where are you in the journey?
Thinking Work:
Keep your eyes on the prize! Work that BIG DREAM! What action are you taking today?
Then you will find your joy in the LORD, and I will cause you to ride on the heights of the land and to feast on the inheritance of your father Jacob. ~Isaiah 58:14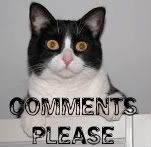 *Join us here for 40 days of exploring your dreams and the potential to use more than 10% of the gifts God has laid before you...FREE. This is Day #38--want to start with Day #1? Need a reminder? Register below and you will be sent a reminder email each day for the next 40 days (and your email will NOT be sold or given to any third party).