DreamingYou Day #34
Time to do another check on the BIG DREAM... have you been taking small, daily actions to achieve it? Are you feeling more and more confirmed in this being what God has in mind for you?
Sometimes we feel like things are just not moving along as quickly as they should be. It might look like God has brought us to a place, and then just abandoned us there... but I'm here to remind you, as your Coach, that that is not the case. God continues to work even when we see Him least-- in fact, that might be when the most behind-the-scenes actions are taking place... you just have to have more faith!
Thinking Work:
Take out your pen and paper. Find Scriptures that tell about God's love and caring for his people-- for you! Write these Scriptures down. Select ONE that really impacts you and memorize it so that you will have it to repeat whenever you might need it-- when you are feeling impatient, for example.
And we also thank God continually because, when you received the word of God, which you heard from us, you accepted it not as the word of man, but as it actually is, the word of God, which is at work in you who believe. ~1 Thessalonians 2:13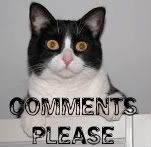 *Join us here for 40 days of exploring your dreams and the potential to use more than 10% of the gifts God has laid before you...FREE. This is Day #34--want to start with Day #1? Need a reminder? Register below and you will be sent a reminder email each day for the next 40 days (and your email will NOT be sold or given to any third party).