(click to see video)
DreamingYou Day #31
At the time this was written we had just received notice of a dear friend's passing. He had lived his life on earth in closeness to Jesus, from his youthful conversion through several years as a pastor and on through the painful cancer that eventually took his life. He clung to hope-- at first he hoped that he would be healed, and then as that seemed remote, he hoped to have all the Bible promises answered: that he would see Jesus come in the clouds and be taken to Heaven with him. For his lovely wife of over fifty years, the hope of again seeing him, both of them in the vigorous health of their youth, is a strong sustainer through the grief.
Thinking Work:
Take out your pen and paper. Do you have hope of something much better than what you are currently experiencing? Is the hope that you have clouded by worries or really difficult circumstances? Write down all your current worries and whatever situations you see as impossible to overcome. Now, as in Isaiah 40:31, see yourself as a strengthened eagle rising above all the concerns and worries you have listed. Do a brief sketch of this. (You don't have to be "artistic" about it-- just make an image that you can return to in your mind when you begin to feel discouraged and 'hopeless'.)
But those who hope in the LORD will renew their strength. They will soar on wings like eagles; they will run and not grow weary, they will walk and not be faint.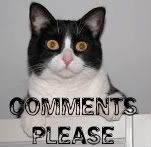 *Join us here for 40 days of exploring your dreams and the potential to use more than 10% of the gifts God has laid before you...FREE. This is Day #31--want to start with Day #1? Need a reminder? Register below and you will be sent a reminder email each day for the next 40 days (and your email will NOT be sold or given to any third party).