DreamingYou Day #35
If you come into the faith from a background that mocks passionate Christians-- even puts them down as
nut-bars
-- you might be disconcerted to hear various people talk intimately about God as "He" and state "He showed me what I needed to do", "He led me...", or "He called me to...". These are often folks that are so in tune with God's will for them that they don't think twice about bringing Him into the conversation.
How do they get to that point where they are "all about God"? As we have been looking at over these past few days, looking for God's actions "behind the scenes" is one way of getting a glimpse of Him as he shows us ways to build our faith.
Thinking Work:
Take out your pen and paper. Consider the path you have traveled over the past week-- the details, the people you have talked to, the struggles you have had, the little things that got under your skin as you lived out your day-to-day life. Think back on some events that showed God's directing you and loving you. Were these just coincidences, do you think? Record God's blessings for you this week. The more you tune in the harder it becomes to fall out of love and obedience.
If I rise on the wings of the dawn,
if I settle on the far side of the sea,
even there your hand will guide me,
your right hand will hold me fast.
~Psalm 139:9-10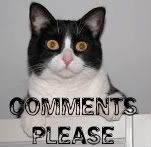 *Join us here for 40 days of exploring your dreams and the potential to use more than 10% of the gifts God has laid before you...FREE. This is Day #35--want to start with Day #1? Need a reminder? Register below and you will be sent a reminder email each day for the next 40 days (and your email will NOT be sold or given to any third party).