God really wants you to be at peace with who you are (see about the
real you
that we discussed yesterday).
You are going to have to turn off those old wasteful and destructive internal messages and practice (many times daily) the new positive, refreshing, energizing thoughts towards yourself that we call 'affirmations'.
Revisit your BIG DREAM... what have you done today towards fulfilling this dream? Don't let go of the BIG DREAM...
Thinking Work:
Take out your pen and paper. Reflect on the positive thoughts you have been directing towards yourself this week. Record the blessings and possibilities and PURPOSE that God is showing you.... What didn't you know about yourself two weeks ago that you now know?
May the God of hope fill you with all joy and peace as you trust in him, so that you may overflow with hope by the power of the Holy Spirit. I myself am convinced, my brothers (sisters), that you yourselves are full of goodness, complete in knowledge and competent to instruct one another. ~Romans 15:13-14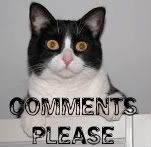 *Join us here for 40 days of exploring your dreams and the potential to use more than 10% of the gifts God has laid before you...FREE. This is Day #14--want to start with Day #1? Need a reminder? Register below and you will be sent a reminder email each day for the next 40 days (and your email will NOT be sold or given to any third party).