Sometimes we make 'perfectionism' sound like a good thing. The truth is that perfectionism is just another name for nit-picking, the spirit of criticism. It doesn't make you friends, and it certainly creates walls between spouses and parents and their children.
Tune into your "internal nag" again if you find yourself about to give advice or to criticize others. What does your criticism really mean for you right now? What is being triggered? How can you meet your own needs for internal peace? Would prayer help?
Thinking Work:
Get out your pen and paper. Reflect on ways that you are expecting unrealistic things from others. How can you change your attitude to 'encouragement' (building up the heart) instead?
Bear with each other and forgive whatever grievances you may have against one another. Forgive as the Lord forgave you. ~Colossians 3:13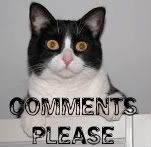 *Join us here for 40 days of exploring your dreams and the potential to use more than 10% of the gifts God has laid before you...FREE. This is Day #17--want to start with Day #1? Need a reminder? Register below and you will be sent a reminder email each day for the next 40 days (and your email will NOT be sold or given to any third party).