We have previously talked about the power of the 'tapes from the past'-- all those nasty discouraging words that play back whenever we feel down about ourselves.
Fortunately, because of God's free gift of salvation, we can accept His wonderful offer of a new start... You can tell yourself, "I am a new creation. I have been chosen and anointed to bear fruit. (John 15:16) I have not been given a spirit of fear but of power and of love and of a sound mind. (2 Tim. 1:7)". Start repeating what I believe are 'Christian affirmations' and you will believe it-- you will begin to anticipate positive things in your life!
Did you know that the words you use about yourself have more power than anyone else's for you? If you hear this internal commentary long enough it will have an impact-- for positive or negative-- on your life. Your memory is a reliable storage closet for all of the good and bad experiences of your life.
The early Christian leader, Augustine, believed that memory extended beyond the grasp of the conscious mind.
King David begged God, in Psalm 19:12-13, to show him his 'secret' faults (i.e., those faults that were not accessible to his conscious understanding) and he asked that God would not let these same thoughts "have dominion" over him-- that is, obsess him to the point where he gave them more significance than they deserved-- that they did not 'bring him down'.
Paul refers to a 'root of bitterness' in Hebrews 12:15. Unless God points out that this root (hidden and growing) has sprung up in us, we are usually not even aware of its presence in, and deep impact on, our lives.
Such is the power of the 'secret' (i.e., sub-conscious) programming that causes us to castigate ourselves in ways that most of us would be very loathe to treat others.
It is powerfully important for us to declare good things for ourselves every day!
Thinking Work:
Get out your pen and paper. Before you start, close your eyes, relax, and think about all of the love in your life. Recall how much you are loved by people you know care about you, and think about how much you love each of them. Meditate for a few minutes on the love that God has shown for you. Now list some of the names you are most likely to call yourself in times of discouragement and impatience. Now, like a good, unconditionally-loving parent, choose positive statements that will transform you from feeling down to feeling loved.
If you are someone who has had a lot of profound 'abuses' in your life and often find it difficult to press forward-- you feel 'stuck'-- I would like to suggest that you might want to check out the
work of Christian psychologist, Larry Nims
. He has developed a way of getting in touch with, and clearing out, emotional hurts that have lodged in our 'secret parts'. Sometimes we need to do this work before we can move on to find out what the
real
work of our lives is!
But you are a chosen people, a royal priesthood, a holy nation, a people belonging to God. ~1 Peter 2:9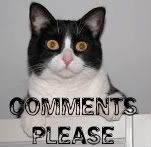 *Join us here for 40 days of exploring your dreams and the potential to use more than 10% of the gifts God has laid before you...FREE. This is Day #12--want to start with Day #1? Need a reminder? Register below and you will be sent a reminder email each day for the next 40 days (and your email will NOT be sold or given to any third party).