am
becoming rather than what I
did
along the route. As I like to point out (and it is NOT original of me) we are human
beings
, not human
doings
. And God loves me-- and you-- regardless. He delights in catching you in a private joyful moment, unlike some of those 'parent figures' from your past (read:teachers, parents, grandparents, religious leaders, older siblings) who seemed to live to catch you doing something naughty. God actually wants you to have joy and peace on an on-going basis, and you can!
But first we need to work on really dumping those negatives. Have you been anywhere lately where you could hear any echo of what you call out? Some of us go through our lives calling out "You are such a stupid, stupid...", "When will you ever learn?", "Why did you have to go and do that?" Those are the statements we echo back, the way we think of ourselves. What do you think would happen if you changed your echo to state "You've got what it takes!", "You're God's Favourite Child", or "You are the apple of His eye!" Maybe you ought to give it a try.
I am very happy that my son and his wife decided to nickname their first child "Apple" as a reminder to her that she is the 'apple of God's eye'. Nicknames like these can be such a blessing. What nickname would you like to wear, given all the right opportunities to so name yourself? How would you feel when someone you love called out that name that you love?
Thinking Work:
Get out your pen and paper. Take the negative messages you give yourself, those dusty, moldy hand-me-downs, and re-write them. Here are some actual affirmations taken right from Scripture that you might want to use as well:
John 10:29 "I cannot be taken out of God's hand"
John 1:12 "I am God's child".
Col. 2:10 "I am complete in Christ"
Jude 1:24 "I am faultless before God"
Heb. 4:16 "I can find grace and mercy to help in time of need."
Matthew5:13, 14 "I am the salt and light of the earth"
1 Cor. 3:16 "I am God's Temple."
Wow, eh? We will cover more in the days to come.
How about this quote? Winston Churchill once said, "We are all worms, but I believe I am a glowworm."
For the sake of his great name the LORD will not reject his people, because the LORD was pleased to make you his own. ~Samuel 12:22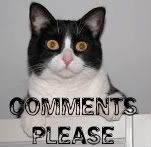 *Join us here for 40 days of exploring your dreams and the potential to use more than 10% of the gifts God has laid before you...FREE. This is Day #11--want to start with Day #1? Need a reminder? Register below and you will be sent a reminder email each day for the next 40 days (and your email will NOT be sold or given to any third party).