It's interesting to know that most people will NOT reach their full potential without the encouragement and faith shown by others.
It is also so that God seeks to use many people's gifts to bring one person to the knowledge of his Son, Jesus.
Thinking Work:
Take out your pen and paper: Write down 3 influential people in your own past-- encouragers-- and describe how each showed they believed in you. When you have completed that, identify three people YOU can encourage, and some idea of what you might do to achieve that. Maybe you even want to go on-line and tell about your mentoring experiences-- thank your mentor at
Who Mentored You
?
Do not let any unwholesome talk come out of your mouths, but only what is helpful for building others up according to their needs, that it may benefit those who listen. ~Ephesians 4:29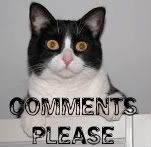 *Join us here for 40 days of exploring your dreams and the potential to use more than 10% of the gifts God has laid before you...FREE. This is Day #15--want to start with Day #1? Need a reminder? Register below and you will be sent a reminder email each day for the next 40 days (and your email will NOT be sold or given to any third party).