DreamingYou Day #23
When we 'give up' bad habits we need to replace them with good habits... now, there's the rub.
Sometimes our bad habits are exacerbated by a lack of information (knowledge). I had no idea, for example, that eating late in the evening is more addictive than other bad habit eating. But the television guys knew it, didn't they? Try watching TV after eight o'clock, even if you have told yourself that you will not snack in the evenings. So, if you break the late-night TV habit, what will you do instead? How about consuming some information about healthy lifestyles?
Thinking Work:
Take out your paper and pen. Identify one of the bad habits you have that really bugs you. Make a decision to take action to change the habit. Commit what this action is to paper. Now DO it! Don't be shy about asking for help. The Internet is actually pretty heavy on support groups and mentors. Write down what actions you might need to take to reach out for support. Make a plan-- right at this moment-- to get the help you need. What is that plan? (write it down)
No temptation has ever seized you except what is common to man. And God is faithful; he will not let you be tempted beyond what you can bear. But when you are tempted, he will also provide a way out so that you can stand up under it. ~1 Corinthians 10:13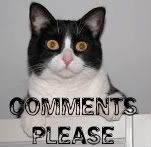 *Join us here for 40 days of exploring your dreams and the potential to use more than 10% of the gifts God has laid before you...FREE. This is Day #23--want to start with Day #1? Need a reminder? Register below and you will be sent a reminder email each day for the next 40 days (and your email will NOT be sold or given to any third party).