DreamingYou Day #21
Thinking Work:
Take out your paper and pen. But before you start, just close your eyes and listen to the youtube clip above a couple of times.
Go back to your BIG DREAM. (If you haven't written down your BIG DREAM, then go back to Day #1 of DreamingYou and read the instructions).
Does anything need to be 'tweaked' in your original BIG DREAM? Has your BIG DREAM expanded since we started out three weeks ago? Write down the details of the expansion...
How does the youtube song "Hear I Am Lord" speak to you, particularly in terms of your BIG DREAM?
Write down THREE (3)
opportunities
you have right now to move your BIG DREAM along... (what 3 possibilities are open to you right now to do something that will bring your BIG DREAM towards fruition?) And because this whole week has been spent on reflecting on how we can be a blessing to others, please link into your possibilities just how you can bless THREE PEOPLE this week. Write down their names and what you plan to do. Remember to be detailed.
He who receives you receives me, and he who receives me receives the one who sent me..... And if anyone gives even a cup of cold water to one of these little ones because he is my disciple, I tell you the truth, he will certainly not lose his reward. ~Matthew 10:40, 42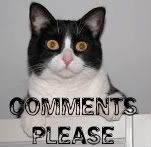 *Join us here for 40 days of exploring your dreams and the potential to use more than 10% of the gifts God has laid before you...FREE. This is Day #21--want to start with Day #1? Need a reminder? Register below and you will be sent a reminder email each day for the next 40 days (and your email will NOT be sold or given to any third party).