If you came from a parent (that would be all of us) you know what a blessing it is to overhear positive comments made about you by that parent to a friend (or maybe the other parent). In a parenting class that I once facilitated, I actually suggested that parents do this for their kids on a regular basis-- bless them with words they are catching by default.
At this writing I am so excited by the arrival tonight of my little granddaughters, who with their lovely parents, have been visiting their other granny and extended family in the Philippines for five months. I believe that the chief function of a grandparent is to affirm the stuffing out of their grandchildren. Over the months that they have been gone I have had the opportunity to think of lots of positive words I want to say and to stock my house up with "tools" for activities that we can work on together. I have also been plugging away at a website called
A Natural Gran
that has become my map of what kind of grandmother I want to be in reality. I desire to be one source of positive, affirmative,
blessing
words and actions sunk deep into my granddaughters' consciousness and even into those "secret" places that we talked about yesterday as the unconscious.
I am very blessed to have had two sets of grandparents during my entire childhood into my adulthood. I was an oldest grandchild, both sides. I have no recollections of ever having been verbally berated or physically harmed by any of my grandparents. They were 'pressure release valves'-- a place for us kids to go when my parents were experiencing unusual stresses, and they were about as close to unconditionally loving as one will ever find on this planet. They treated me like I was interesting, lovable, and brilliant. One grandma surprised me by having a short story I wrote published in a local newspaper (when I was about eight) and sent me roses on the opening night of a high school play I was acting in. My other granny talked to me about my family history and gave me suitcases full of my great-aunt's diaries and poetry, expressing the hope that I would 'do something' with the writings. I saw each of these events as affirmations of my potential. Their blessings were their legacy to me.
Thinking Work:
Take out your paper and pen. Recognize the brimming-over potential of your life-- how your creativity shows up, how passionate you are about what and who you love, and all the favour with which God surrounds you. This is who you really are! Take time now to write the TOP TEN TRUTHS about who you really are-- the positive statements about you as a worthy Child of God.
I am God's workmanship. ~Ephesians 2:10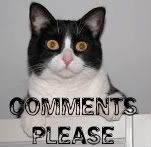 *Join us here for 40 days of exploring your dreams and the potential to use more than 10% of the gifts God has laid before you...FREE. This is Day #13--want to start with Day #1? Need a reminder? Register below and you will be sent a reminder email each day for the next 40 days (and your email will NOT be sold or given to any third party).