DreamingYou Day 19
To play a most delightful rendition of the hymn "
Love at Home
" by My Sisters open another window and go to my My Space page where you will find it on the player there.
If you sit for twenty minutes in a fast food restaurant you will see just about every stripe and colour of family 'personality'.
As Christians we are called upon to do our part to make a harmonious family. God is there to lead us.
Thinking Work:
Take out your paper and pen. Write down the ways that you have uplifted and blessed family members over the past week. Do you do the opposite? Write down a plan to change things if you are discouraging, contentious, or neglectful.
Here
is a very interesting sermon written by Catherine Booth, wife of William Booth, founder of the Salvation Army. See if you can't identify some of the negative situations of the time for parents and children that were similar to those of today, well over a century ago. I also found unexpected and refreshing instructions for promoting Sabbath delight and worship.
These commandments that I give to you today are to be upon your hearts. Impress them on your children. Talk about them when you sit at home and when you walk along the road, when you lie down and when you get up. ~Deuteronomy 6:6-7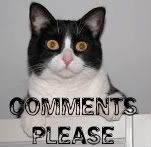 *Join us here for 40 days of exploring your dreams and the potential to use more than 10% of the gifts God has laid before you...FREE. This is Day #19--want to start with Day #1? Need a reminder? Register below and you will be sent a reminder email each day for the next 40 days (and your email will NOT be sold or given to any third party).