As you become aware of your own needs and go to the Father to have them filled, you will be freer to meet the needs of other people you come across.
Thinking Work:
Get out your pen and paper and answer the following: What have I done to positively impact the lives of the other people I come into contact with? Do I build others up with encouragement, or pull them down with criticism? How can I demonstrate to my compadres that I have faith in them and want to bring blessings to them?
Let therefore make every effort to do what leads to peace and mutual edification. ~Romans 14:19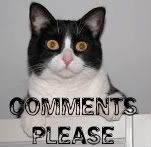 *Join us here for 40 days of exploring your dreams and the potential to use more than 10% of the gifts God has laid before you...FREE. This is Day #16--want to start with Day #1? Need a reminder? Register below and you will be sent a reminder email each day for the next 40 days (and your email will NOT be sold or given to any third party).