DreamingYou Day #25
For over three weeks we have been focusing on 'the positive'... have you noticed any changes in your life?
As I get older I recognize that I have real choices about who I spend the majority of my time around, what I read, what events I attend, what I watch on TV, what sites I visit on the Internet, and so on. I can choose those activities and friends who will feed my enthusiasm to stay connected to the Lord, or I can choose to hang out with negative people who put me down and reject Christ.
I am not saying that we are to
avoid
having anything to do with certain people, but it is probably more to your soul's benefit if you allow God to lead you to the people who are waiting to hear The Gospel from you (or SEE the Gospel in you) than to continue to hang over the well trying to fish someone out when they consistently resist grabbing on to the rope. Continue to pray for them, of course, but perhaps there is someone God has in mind who will be more effective in bringing that person into a relationship with Jesus. Pray for that, if you are so led.
Thinking Work:
Take out your paper and pen. Every day is a day to start anew. Write down at least ten positive thoughts you can start each day with in the week to come. Every morning continue to read your BIG DREAM goals (in the Present Tense, as if they are already attained), and now add in these positive thoughts as well-- like adding fuel booster to what runs your engine! I hope that the daily youtube clips are also helpful and inspiring you to continue to focus on the source of true joy.
Shout for joy to the LORD, all the earth. Worship the LORD with gladness; come before him with joyful songs. ~Psalm 100:1-2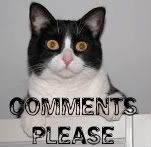 *Join us here for 40 days of exploring your dreams and the potential to use more than 10% of the gifts God has laid before you...FREE. This is Day #25--want to start with Day #1? Need a reminder? Register below and you will be sent a reminder email each day for the next 40 days (and your email will NOT be sold or given to any third party).