DreamingYou Day #20
It truly is more blessed to give than receive...
The words you use have the power to lift someone out of discouragement and to help catapult them into victory!
Thinking Work:
Take out your pen and paper. Write down ten ways you can invest in the lives of people you love this coming week. Think in terms of what you can say to encourage them (it must be genuine, no empty flattery!) or what you can do to actively make it possible for them to press forward.
And let us consider how we can spur one another on toward love and good deeds. Let us not give up meeting together, as some are in the habit of doing, but let us encourage one another. ~Hebrews 10:24-25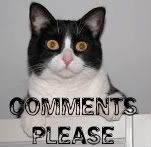 *Join us here for 40 days of exploring your dreams and the potential to use more than 10% of the gifts God has laid before you...FREE. This is Day #20--want to start with Day #1? Need a reminder? Register below and you will be sent a reminder email each day for the next 40 days (and your email will NOT be sold or given to any third party).