For it is by grace you have been saved, through faith-- and this not from yourselves, it is the gift of God-- not by works, so that no one can boast. For we are God's workmanship, created in Christ Jesus to do good works, which God prepared in advance for us to do. ~Ephesians 2:8-10
Hanging on to our sins is a bad habit, especially after we have asked for forgiveness. If you ask, "God can you forgive me for this?" and then go about doing what the Lord asks you to do (asking forgiveness of your brother/sister and forgiving any who have sinned against you)-- then you must KNOW that you are well and completely forgiven... that grace has made you completely free from that particular sin or sin-set.
Let it go!
We are NOT worthy in ourselves, but the Good News is that God has made us worthy through the blood of his son, Jesus.
And God sees YOU as totally worthy because of this. He blinks at your flaws and shortcomings and delights in your growth and the changes you are making! You are his precious Child!
Thinking Work:
Write a prayer thanking God for the grace and mercy that has come into your life as a result of His Love for you. Close your eyes and focus briefly on your BIG DREAM-- imagine God touching this picture with the tips of his fingers and bringing it into brighter, more Technicolor clarity. This BIG DREAM was given to you by God and He doesn't want it sullied by your inability or unwillingness to accept His mercy and blessings with each new day.
For we do not have a high priest who is unable to sympathize with our weaknesses, but we have one who has been tempted in every way, just as we are-- yet was without sin. Let us then approach the throne of grace with confidence, so that we may receive mercy and find grace to help us in our time of need. ~Hebrews 4:15-16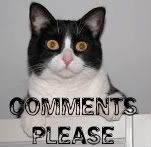 *Join us here for 40 days of exploring your dreams and the potential to use more than 10% of the gifts God has laid before you...FREE. This is Day #9--want to start with Day #1? Need a reminder? Register below and you will be sent a reminder email each day for the next 40 days (and your email will NOT be sold or given to any third party).